Happiness and good health are the inspiration behind the 157-acre The Forestias in Bang Kaeo by Thailand-based Magnolia Quality Development Corp Ltd (MQDC). The mixed-use development, with a project value of THB125 billion (RM16 billion), is near Suvarnabhumi Airport and Bangkok.
"The Forestias was born out of the question, 'What is true happiness in life?', and it is not easy to answer because everyone has a different definition of happiness. But one thing is certain: Happiness affects our body and mind, the people around us and the environment. Our aim is to create a place where everyone can live a happy and healthier life while living close to nature," says project director Kittiphun Ouiyamaphun.
Established in 1994, MQDC is the property development arm of the DT Group of Companies. As an international company that invests in research-oriented property developments, MQDC's innovations are applied based on advanced technology and a thorough understanding of the balance of nature. Its completed developments include Magnolias Southern California and The Muse, which are condominium projects in Bang Phli district and Phra Khanong district respectively.
Kittiphun says the thought process behind The Forestias development began with the search to provide happiness and address the many issues that threaten the quality of life in cities, such as the distance between people and generations, deteriorating ecosystems and depleting energy reserves. "It has become our ambition to develop a pioneer project that closes the gap between generations and brings happiness to everyone who lives there. We also want to provide sustainable, happy, healthy lifestyles as well as bring humankind back to nature while having every amenity on-site for comfort and convenience."
Therefore, forest and green space will cover 56% of The Forestias. A unique feature is an 11-acre forest area at the heart of the development, with a 1.6km canopy walkway that will connect all the residential zones and parks.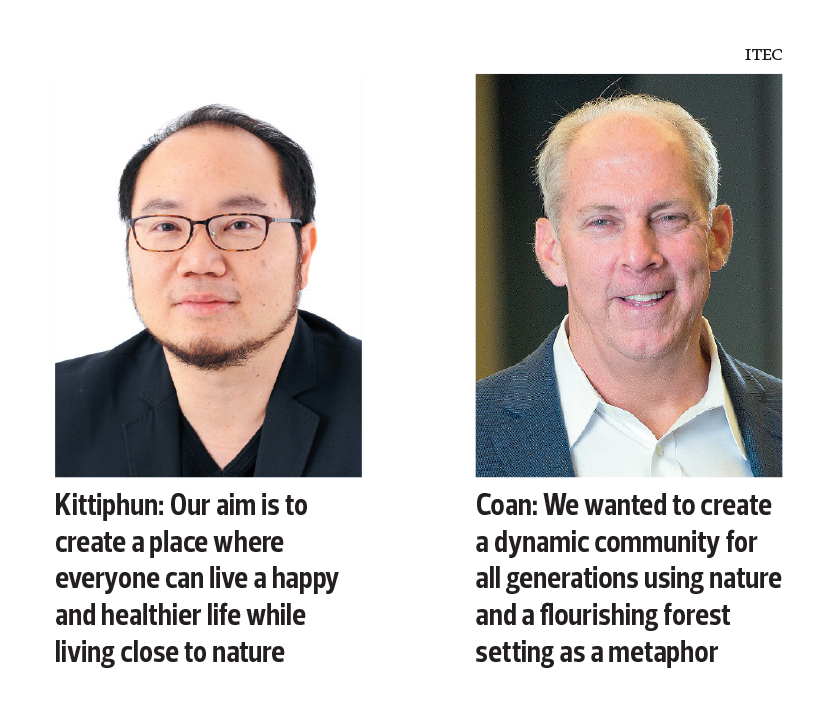 Slated to open to the public in the first quarter of 2021, Forest Pavilion is the development's ecosystem learning centre that will welcome students and members of the public for research and education. Facilities such as a community and family centre, a theatre, a six-star boutique hotel, offices, restaurants, a knowledge centre and a museum will be included in The Forestias.
The developer offers distinctive multigenerational homes for residents and families of all types, with selling prices of between THB5 million and THB250 million (RM668,000 and RM33 million). The Mulberry Grove cluster villa will be the most expensive residential component in The Forestias at THB150 million to THB250 million.
According to Kittiphun, the villa's sustainability design is applied in every function to achieve the Leadership in Energy and Environmental Design (LEED) home certification, such as the use of insulation glass and an aluminium façade for energy saving and a solar roof with lithium-ion battery for daily use and emergency. Chilled water supplied by the centre's utilities plant will be integrated into the air-conditioning system for better air quality.
There will be 37 villas whereas the cluster condominiums in Mulberry Grove will have 269 units. These homes will cater for people with multigenerational families.
Condominium project The Aspen Tree will come with a full spectrum of services, designs and programmes for the ageing in place. There will be 250 independent living units, 40 sky villas and 120 high-care and assisted living units.
Whizdom @ The Forestias offers high-tech and connected living for the younger generation. The three towers in this condominium development are named Destinia (465 units), Mytopia (360 units) and Petopia (294 units).
Meanwhile, Six Sense Residences comprises 27 villas and is designed in a tropical Thai architectural style, with a focus on blending indoor and outdoor living spaces. The development will be managed by Six Senses hospitality brand.The sustainability design of the cluster villas in Mulberry Grove is applied in every function to achieve LEED home certification (Photo by MQDC)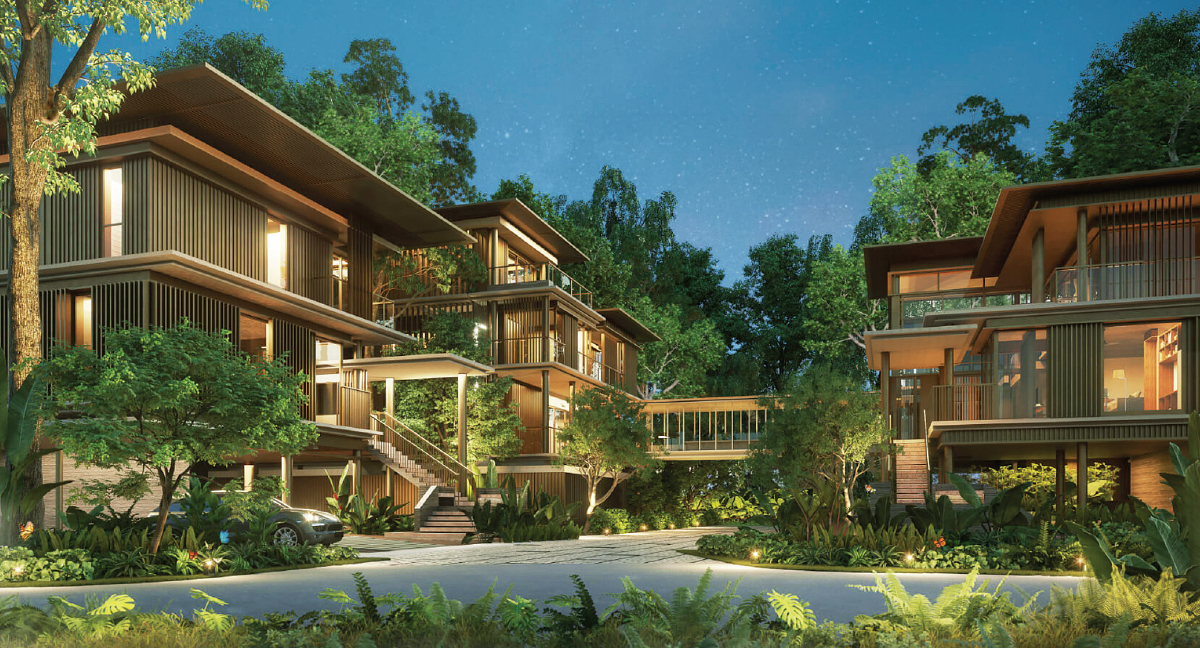 According to MQDC, 95% of the utilities and tunnelling work has been completed. Preparation for construction is in progress for Mulberry Grove Condominiums and structural work has begun for Mulberry Grove Villas. Having received the construction permit last year and completed the piling works, the company will begin construction on The Aspen Tree residences and Whizdom condominiums soon.
The Forestias is slated for completion by end-2023. Kittiphun says construction works for the entire development will be completed so that, when the residents move in, they will be able to enjoy the facilities without any disturbanceWhizdom @ The Forestias offers high-tech and connected living for the younger generation (Photo by MQDC)
Experience-based design for The Forestias
To realise the pioneering concept of a "land of everlasting happiness", the company turned to ITEC Entertainment Corp as a creative partner to help develop its central narrative and experience master plan. "As a leading entertainment provider with a worldwide portfolio, ITEC could grasp our vision of an intergenerational neighbourhood that brings families and generations closer," says Kittiphun.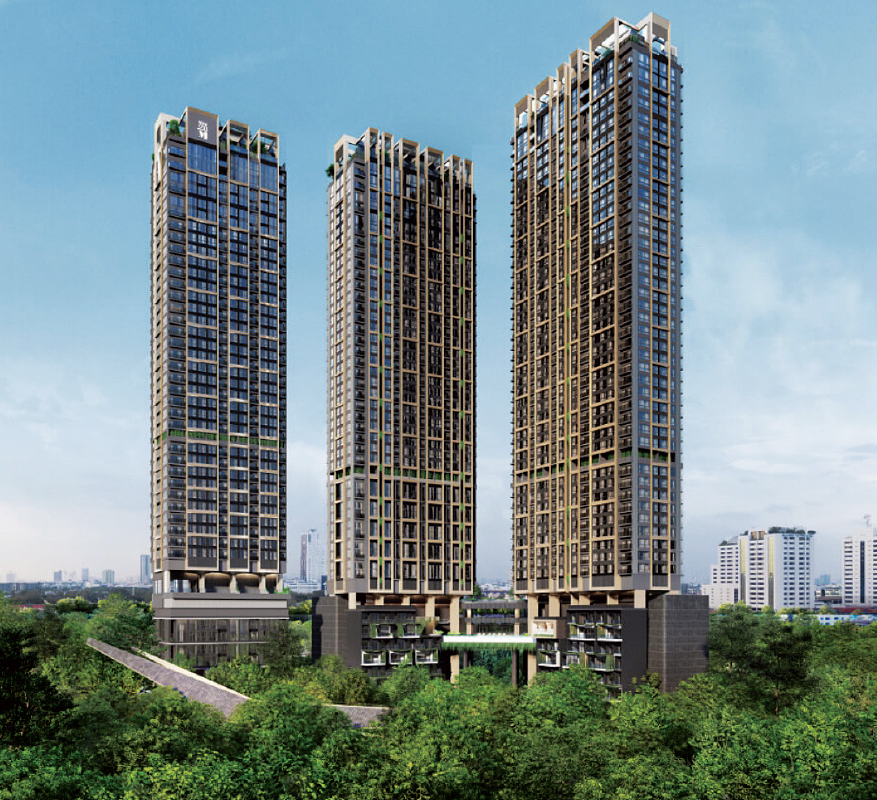 US-based ITEC contributes to the central and unifying narrative for the entire multigenerational community experience, which seamlessly weaves together the wide variety of real estate features, facilities and environments. "Every way that potential residents and tenants interact with the property is influenced by our experience-based designs throughout the public realm. As part of our designs for The Forestias, we wanted to create a dynamic community for all generations using nature and a flourishing forest setting as a metaphor and guiding principle for sustainable development," says ITEC CEO and president Bill Coan.
The development is centred on providing a community that welcomes every generation and encourages young families to live within walking distance of their parents and grandparents. As such, the company sought to address the needs of demographically diverse residents.
"To reach this goal, we needed to identify unifying elements and environments for the various housing types, including senior living centres, services, healthcare options, commercial aspects of the property and leisure activities. One way in which we connected them is through nature — a central green space," Coan explains.
"We want people to be able to leave their cars parked and access friends and family [on foot]. So, we created an organised and intentional layout for all."A large part of the development is centred on the forest (Photo by MQDC)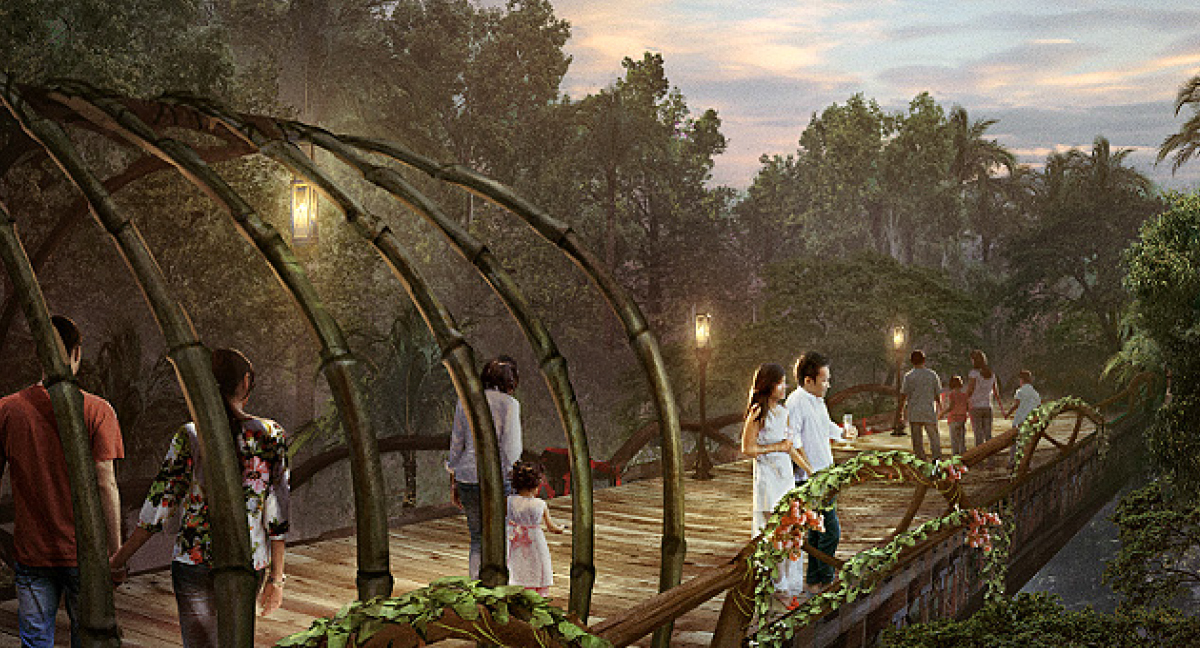 A large part of development is centred on the forest, and the name, " The Forestias", ties directly to the main theme of a forest-focused property, he says. "We wanted to integrate that imagery and environment into the property and make it seem like a natural forest, not man-made. Moreover, we wanted people to believe that the forest had been around for many years … with the community formed around it."
Founded in 1985, ITEC has delivered more than 300 successful and comprehensive guest experiences spanning theme parks, rides and shows, cultural attractions, resorts and mixed-use developments, themed dining and retail, and entertainment centres. Its experience in the attractions industry helped it to focus on the important details of The Forestias, says Coan.
In any themed design, the process begins with "scripting" the ideal guest experience, followed by the creation of a vision story around which the experience is organised. "Every major themed attraction has a story, and we believe the same approach will work for successful commercial and residential developments as well. We have applied these same storytelling techniques [to The Forestias]," he says.